Difference between revisions of "Podium Live Gauges"
---
Revision as of 19:53, 11 September 2019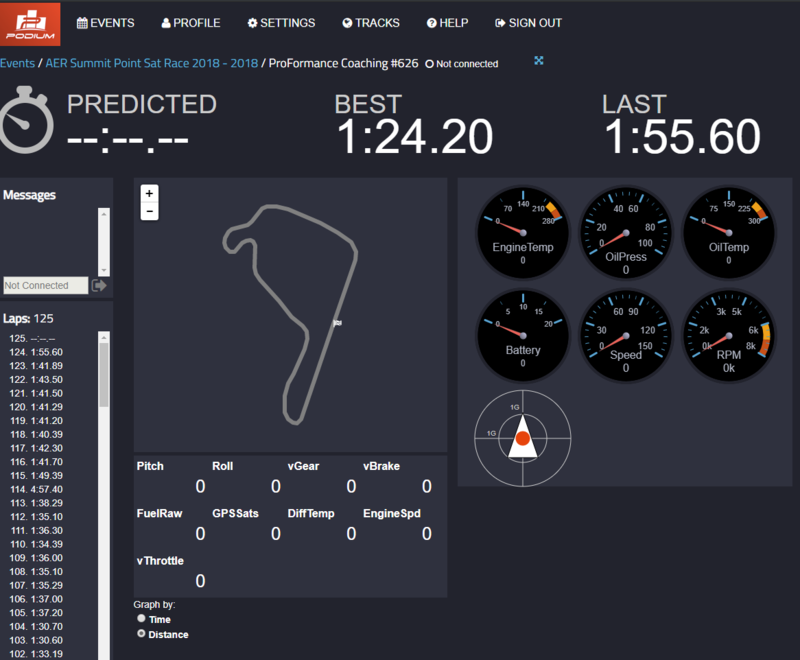 There are 6 gauges at the top right on your Podium.live data page. The first 6 channels from the list below that you have data for will show up as gauges on Podium.live. Note that the spelling must exactly match.
Coolant
Battery
FuelLevel
FuelReserve
OilPress
OilTemp
RPM
Speed
FuelPress
CoolPress
IAT
EngineTemp
AFR
MAP
Boost
EGT
TPS
Steering
Brake