4AGTE MR2
Jump to navigation
Jump to search
Datsun 240z S30
Our newest test platform, a 1973 240z, lived it's former life performing road race duties. As such, it's received the most amount of attention towards handling and safety.
Specs
2.4L L24 inline six
4-speed transmisison
6 point roll cage
Momo steering wheel, Sparco Race seat
Upgraded sway bars- tubular front, solid rear
Koni shocks, unknown springs
Planned upgrades
Triple weber 40 DOCE; Cannon manifold
3-2-1 tubular manifold
Megajolt Igniton
Wilwood 4 piston calipers, 2 piece rotors front
Rear disc upgrade
The 240z will be our track-day workhorse.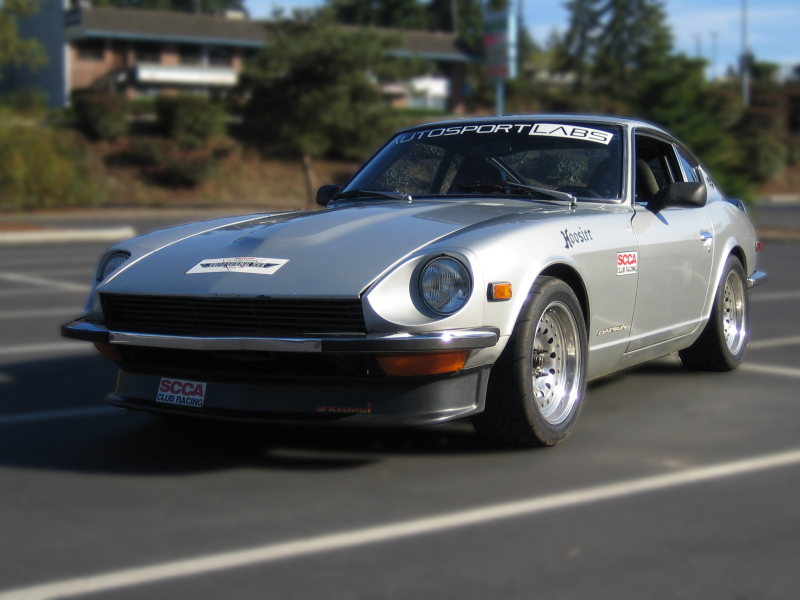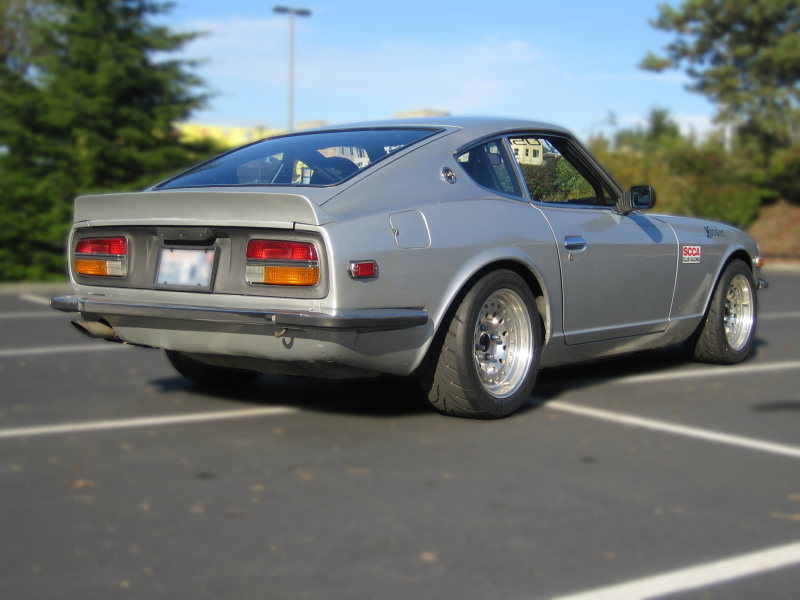 File:240z left rear 3quarter 800px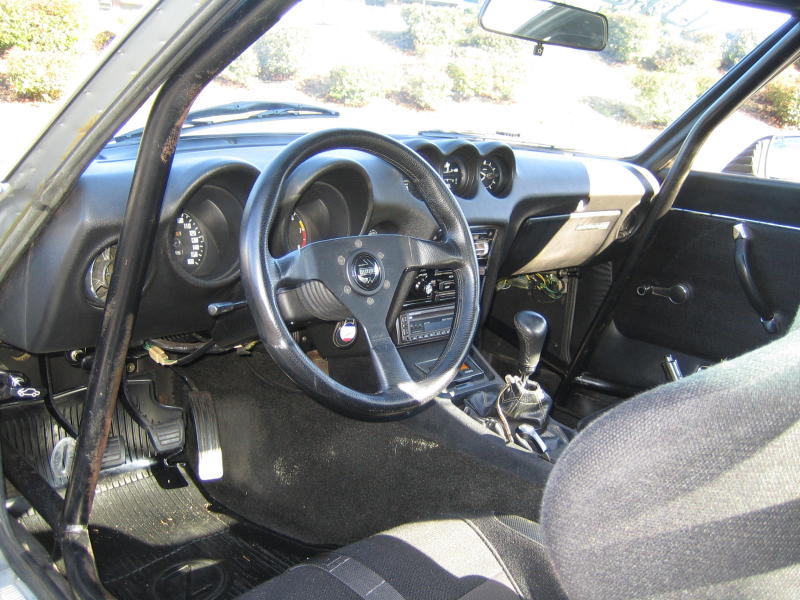 Toyota MR2 AW11
Our first test platform, a turbocharged (4AGTE) 1985 MR2 AW11 started it's life that has seen extensive engine and suspension modifications.
The MR2 will specialize in autocross/time-trial sprints.
Specs
Engine
1.6L 4AG 7 rib block
Arias pistons, 8.6:1
Stainless +1mm valves
16g turbo, custom turbo manifold
Megajolt Lite Jr. Ignition; Megasquirt Fuel control
Drivetrain
Quaife quick ratio steering rack
C52 transmission, Kaaz 1.5 way clutch LSD
Fidenza flywheel, Clutchmasters Stage 2 clutch
Suspension
Koni 8611 double adjustable shocks
Ground control coil over
Suspension Techniques front and rear swaybars
High and Tight urethane bushings
Bump steer correction / roll center adjustment front and rear