V3.2.x / 2.8.x Installing the configuration software
Jump to navigation
Jump to search
To take advantage of the new features of the MJLJ, you will need to download and install the new version of MJLJ configuration software.
Downloading
Download the latest V3.2.x configuration software from the downloads area
Note: The configuration software is identical both V2.x and V3.x MJLJ hardware
Installing
Installation of the Configuration software is quick- just run the setup file and step through the installation.
Note you can have both 3.1.0 and 3.0.0 versions of the MJLJ Configuration software installed at the same time.
When running the Configuration software for the first time, set the appropriate COM port for your MJLJ controller.
Connect the MJLJ to your PC, and power it up. If all goes well, you will see the normal runtime activity on the controller screen. You will also be able to verify the version of the controller by clicking Help / About.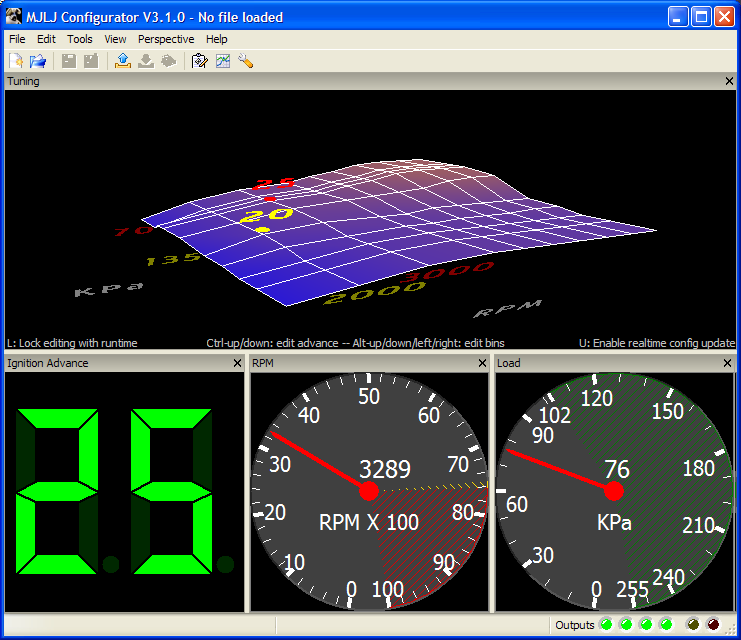 Restoring your saved ignition configuration
You may now restore your previously saved ignition configuration by loading the .mjlj configuration file, then writing and flashing it to your controller.