Hondata KPro4
Jump to navigation
Jump to search
Introduction
The following script adapts the Hondata CAN to RaceCapture/Pro. KPro4 and S300 CAN are supported.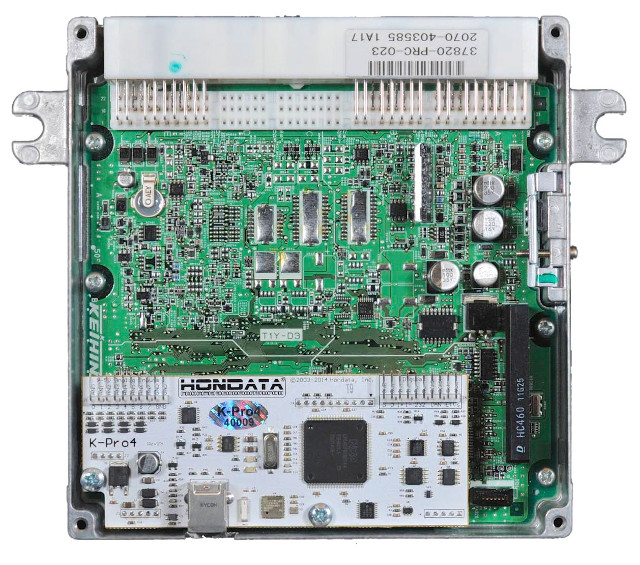 Supported Channels
This integration supports the following channels:
RPM
EcuVolts
IAT
EngineTemp
TPS
MAP
InjectorPW
Ignition
Knock
CamTiming
Wiring
Connecting to the Hondata system requires two wires:
CAN1 High from RaceCapture to CAN high of the Hondata system.
CAN1 Low from RaceCapture to CAN low of the Hondata system.
For RaceCapture wiring, see the CAN integration guide for wiring details.
Note: Ensure RaceCapture and the Hondata system are grounded to a common location to prevent CAN bus data errors.
If you are unsure about how to wire the Hondata ECU, or what connections to use, please contact Hondata for support.
CAN termination
The KPro4 does not have built-in CAN termination. You will need to also connect a 120 ohm resistor across the CAN High / CAN Low connections at the connections to the KPro4.
CAN preset
Under CAN Bus, select 500Kbps for the baud rate and Termination On.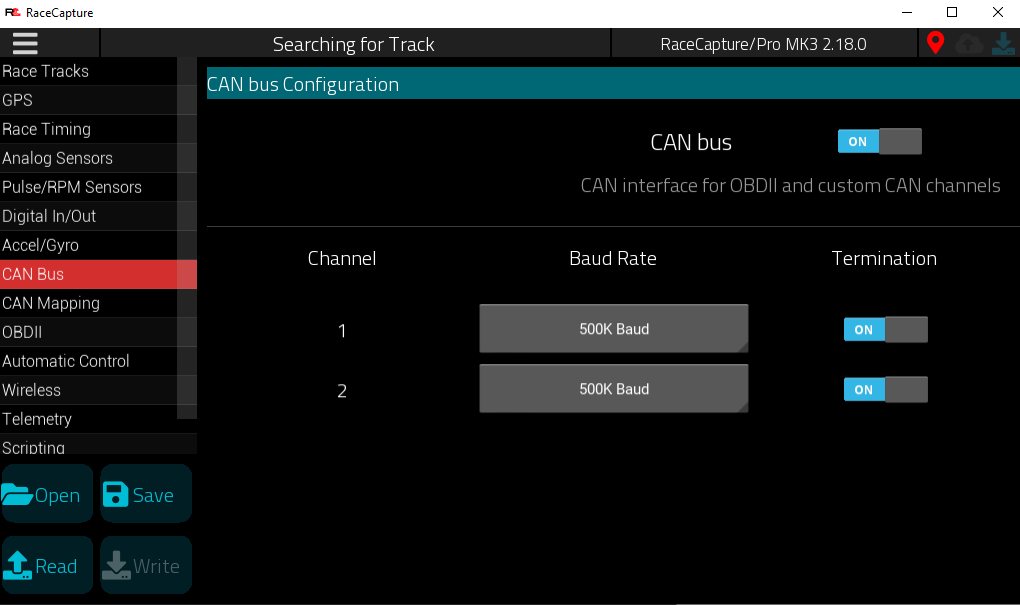 Under RaceCapture / CAN channels Setup, select the Hondata preset from the list of presets available.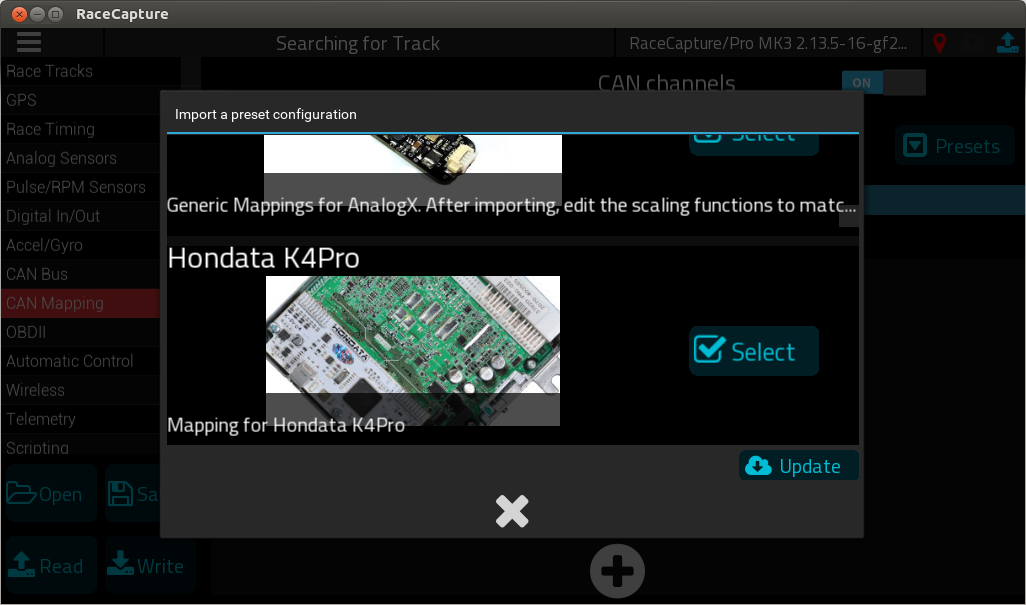 After selecting the preset, write the settings back to RaceCapture
Verifying Data
Switch to the Dashboard mode, then page to the raw channels view. You should see your Hondata channels updating in real time.