The Megajolt Lite Jr. (MJLJ) is a fully programmable, stand-alone ignition controller designed to control a Ford EDIS 4, 6 or 8 crank-fired ignition module. The result is a precision, digitally controlled distributor-less ignition system.
The MJLJ is an ideal ignition solution for carburated engines; it can also work in conjunction with compatible EFI systems.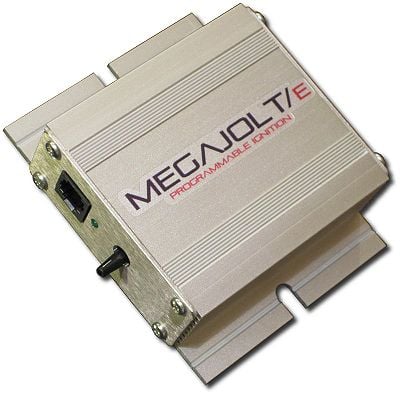 Quick Links
Quick Links
Hard Rev Limiter
An external module which provides hard rev limiting capabilities, triggered by the rev limiter output of the MegaJolt Lite Jr.
Features
V4 Current Features
10 x 10 ignition map, with full linear interpolation between values
Load axis calibrated by on-board Manifold Pressure (MAP) sensor or external Throttle Position Sensor (TPS)
Analog auxiliary input to further correct ignition map
Four user-defined output switches, which trigger on RPM or load
'Shift light' output- for driving a dash-mounted shift light
External Rev-Limit trigger output (The Ford EDIS module has no 'rev limit' signal, so an external circuit to disable the ignition coil is required)
Modern, easy to use, and customizable Windows-based Configuration/Tuning software Screenshots
Dual, on-the-fly switchable ignition configuration
Fine-tune crank sensor position
Configurable cranking RPM advance

Load, modify and save Ignition Configuration
View, log and interact with engine runtime data
Interactively visualize and tune ignition map
System Diagram
Implementing a crank-fired ignition system is straightforward. Once you perform the necessary mechanical installation of the crank trigger wheel and sensor, the rest is a straightforward wiring process.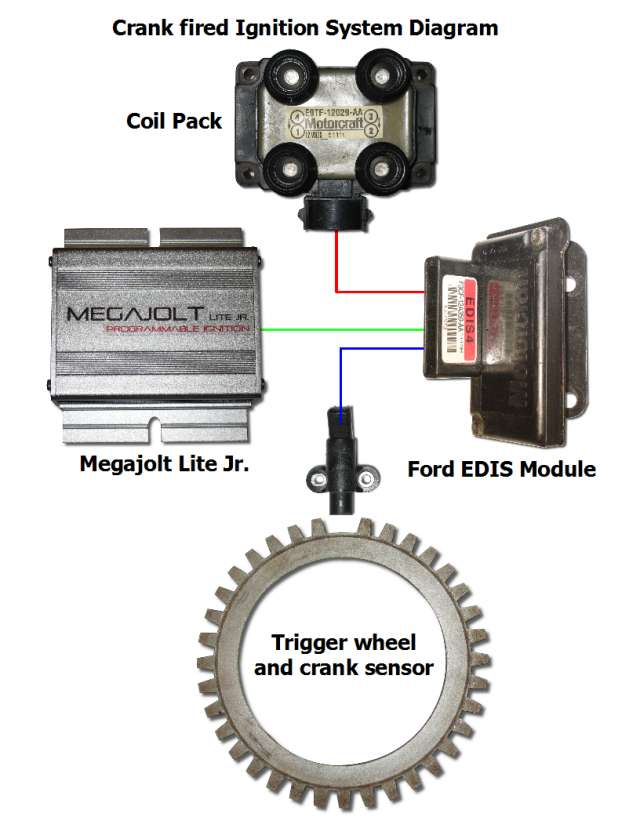 Software Screenshots
Main Screen
The main screen displays runtime data at a glance plus allows editing of the primary ignition map.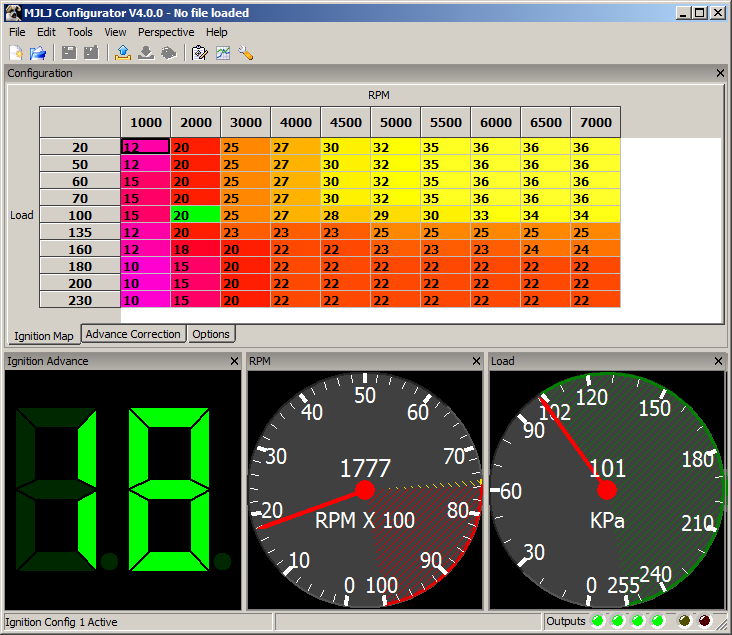 Interactive Tuning Window
You can interactively tune on the fly using the intuitive 3D tuning view.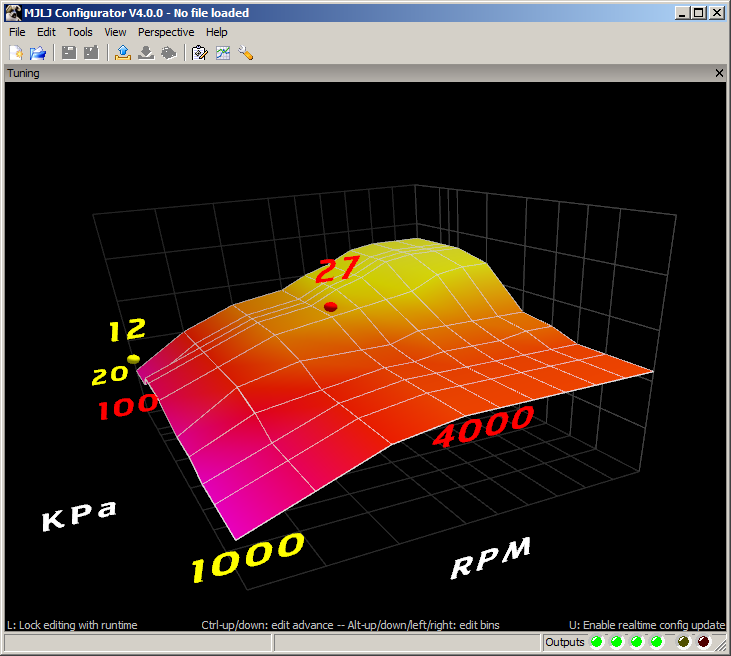 Advance Correction
The Auxiliary input channel allows further adjustment of ignition advance on top of the base map. A typical use is to correct advance based on engine temperature, through the use of a temperature sensor, or react from a 0-5V signal provided by an external system.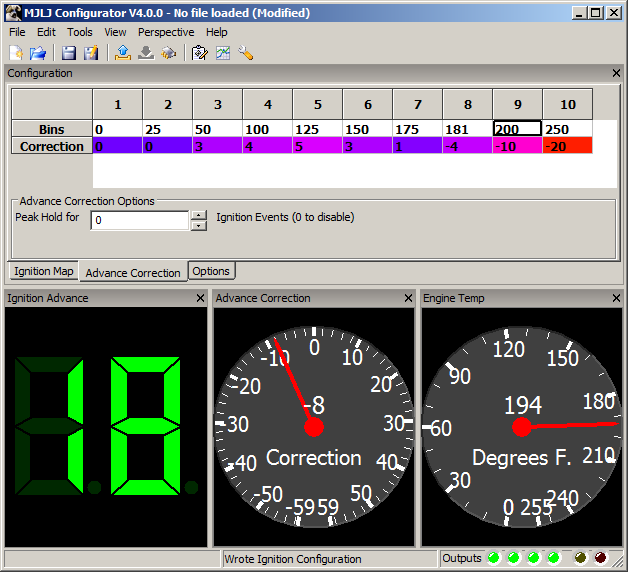 Datalogging View
You can observe runtime data plotted against time, as well as save data to a log file for later viewing and analysis.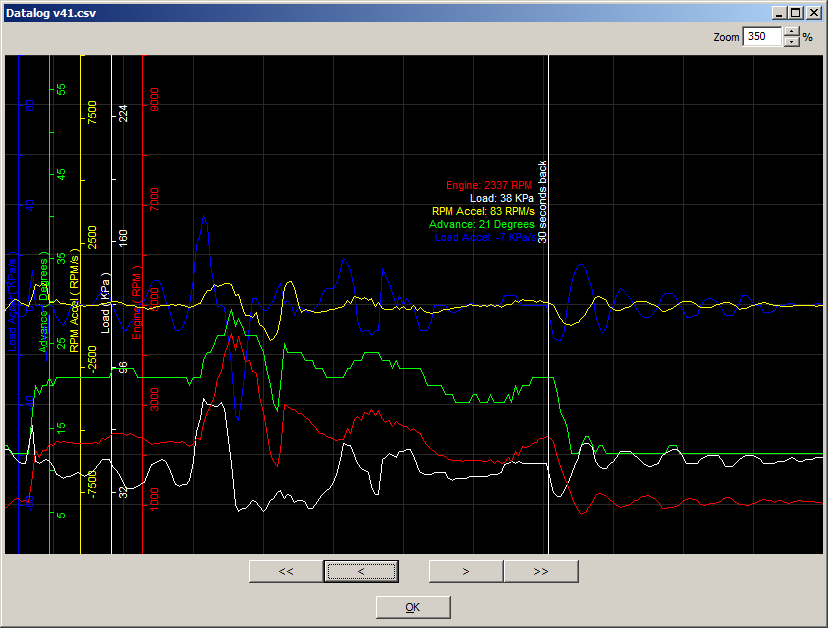 General Information and Downloads
Current Hardware
Version 4.x
Older hardware revisions
Version 3.x
Version 2.x
Ancient History